Yourword Survey Panel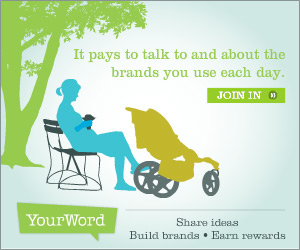 Join this unique online community to put your own stamp on the products and services you use every day. Earn rewards for sharing your thoughts and time.This is private market research community and is open for a short period only. They are currently open and looking for new members to join them and get rewarded for your words. This is a great opportunity to voice your opinion and get paid for it.
Why Should You Join Yourword?
You must join this panel if you are serious to make some extra money online. Some of the important points are as below:
Sign up and get 0.5$ sign up bonus.
It has no point system. You get cash only.
You will get 0.25$ even if you disqualify for a survey.
Low minimum payout – $5/£5.
Plenty of reward choice including Amazon.com, Barnes & Noble, Home Depot, Groupon, and more!
Click Here to Join Yourword Survey Panel and and Earn Rewards for Your Time
If you are from UK the use this link to join: Yourword UK
This is a double opt in panel, so don't forget to click on the confirmation link sent to your email id after registering with them.